Curious things to know
The origin of names of our wines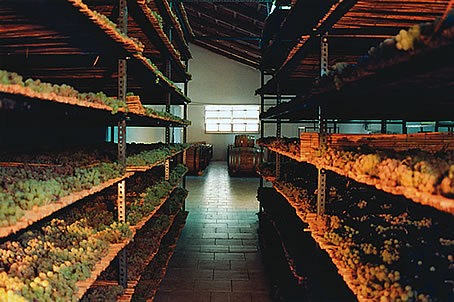 Marcantù
Marco, as a child, would spend his holiday with his grandparents in Volterra. When they called him out, 20 and more children would answer from the small square where they usually played. Thus Marco became Marcantù for his grandparents.
The wine label clearly explains why Marco gave his name to this wine. Even Narcissus, looking at his reflection in the waters, exclaimed: "how much I love you!"
Tonfo de' Massi
Along the Cecina river there is a spring where water comes up naturally from a boulder wall hollowing out the river-bed. This place, where the water level is higher, is called "Tonfo de' Massi". Behind it, almost forming a green shawl, our vineyards with their white berries grapes.
Guado alle donne
In the past the Cecina river could and had to be forded. If the ford was easy, even women, so weak and inexpert as men said, could cross the river. But women are actually strong and soft just like our grappa is.
Gianfra
In memory and honour of Gianfranco d'Antilio (called "Gianfra") who founded this estate and he has not been able to see it grow up.
Il Barba
Gigi, who was the cellar-man, the grafter and the pruner, the one who took care of the estate and of the family after Gianfranco's death, had a beautiful beard and was called "Il Barba" ("the bearded man").
Macchiatagliata
The name, "Macchiatagliata" means "a cut maquis", evokes the scent and the essence of Mediterranean maquis just cut, the aroma and the flavour of soft fruits of this wine aged in barrique.